Con conectividad Wi-Fi integrada, reconocimiento de voz y soporte de automatización del hogar, el altavoz inalámbrico Google Nest Mini de segunda generación se conectará a su red inalámbrica para proporcionar control y acceso a prácticamente todos sus dispositivos inteligentes. Puede reproducir música, verificar el clima y el tráfico, contarle los puntajes deportivos, controlar su equipo doméstico inteligente compatible y más. Usando la tecnología de reconocimiento de voz de campo lejano y el Asistente de Google, el micrófono incorporado permite que Google Nest Mini reconozca su voz y realice la tarea solicitada en un instante. Puede distinguir hasta seis voces diferentes para proporcionar control a toda la familia. Puede transmitir música al Nest Mini desde su dispositivo inteligente compatible a través de Wi-Fi. Con solo aproximadamente 3.86 «de ancho y 1.65» de alto, el Google Nest Mini está diseñado para adaptarse a casi cualquier lugar en la mayoría de las decoraciones.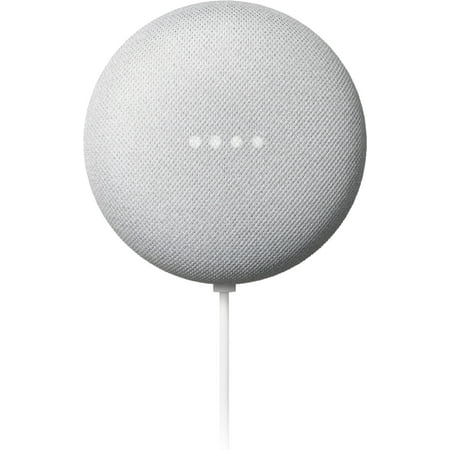 Google Nest Mini (2nd Generation) Smart Speaker - Chalk
as of diciembre 2, 2022 6:49 pm
Meet the 2nd generation Nest Mini Chalk, the smart speaker you control with your voice. Just say "Hey Google" to play songs from Spotify, YouTube Music, and more? Music sounds bigger and richer. Ask your Google Assistant about the weather, news, or almost anything. Hear your personalized schedule, current weather conditions, and reminders? Set timers and alarms. And control your compatible smart devices.
Google Nest Mini (2da Generación)