Roku Express HD Streaming Media Player 2019

Acceda a cientos de aplicaciones de entretenimiento con el Roku Express Full HD Streaming Media Player. Una vez conectado al puerto HDMI de su pantalla, el Roku Express se conectará a Internet a través de su conectividad Wi-Fi incorporada y es controlable a través del control remoto incluido o la aplicación gratuita Roku para Android e iOS. Se conecta a su pantalla a través de HDMI, admite resoluciones de hasta 1080p y aumenta el contenido de 720p a Full HD para una experiencia de visualización mejorada. El Roku Express incluye un cable HDMI y control remoto como una conveniencia adicional.


Historial de precios para Roku Express HD Streaming Media Player 2019

Ultimas actualizaciones:

$17,99 - November 27, 2022
$31,99 - November 20, 2022
$28,79 - November 19, 2022
$28,90 - November 17, 2022
$17,99 - November 14, 2022
$29,00 - November 12, 2022
$17,99 - November 4, 2022

Desde: December 11, 2021

Highest Price: $34,95 - October 30, 2022
Lowest Price: $17,99 - July 8, 2022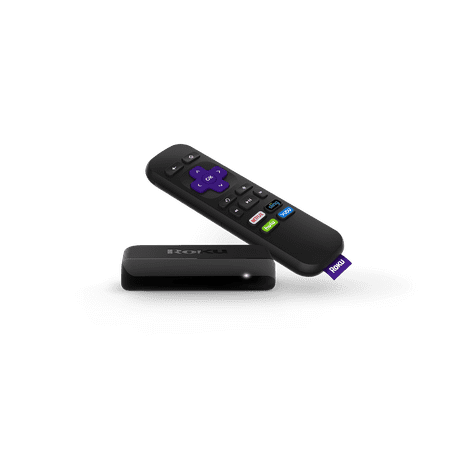 Roku Express HD
out of stock
as of noviembre 30, 2022 4:46 am
Roku Express delivers a smooth HD streaming experience on your big-screen TV at our best price. It?s easy to get started?just plug it into your TV with the included High Speed HDMI® Cable, connect to the internet, and start streaming. With access to hundreds of free channels, there?s plenty to stream without spending extra.
Roku Express HD Streaming Media Player 2019